Myhairvitamins is a family owned haircare brand from Sweden that has formulated a unique premium organic hair oil with topical vitamins and it's already revolutionizing the hair care industry. See why 👇
Visibly transform your hair in 5 minutes with this ultra-rich oil, designed to reduce breakage, strengthen & repair damaged hair, and help prevent future damage. Our clinically proven hair oil has been shown to increase the appearance of fuller, shinier, and healthier hair while reducing signs of thinning.
👉95% saw visible improvement including thicker, stronger, fuller, shinier & less damaged hair within 1 month.
👉4/5 saw improved hair growth in 10 weeks.
This is the reason why celebrities and famous influencers on Instagram & TikTok use Myhairvitamins regularly. Read more to know why this is the holy grail oil.👇

Myhairvitamins is the only hair oil in the world with topical vitamins, organic cold-pressed oils and patented Keratin complex that is applied directly to the hair.
Our hair oil has been developed using natural, plant-based ingredients and long lasting nutrients that treat your hair. It contains 10 times more vitamins than standard hair oil and the optimal amount to spread generously through those locks.

One bottle contains 30 unique doses of biodegradable capsules that are recommended for daily use and suitable for all hair types and can be used on wet or dry hair. The capsules are biodegradable and dissolves in hot water.

More facts about Myhairvitamins:
👉Hair Smoothing™ oil contains all the important natural vitamins the hair needs in a topical form gets absorbed faster through the hair. A simple application contributes with topical vitamins & oils that are clinically proven to promote healthy hair growth. Hair is porous and therefore applying topical vitamins and oils from the outside are absorbed quickly and efficiently.
Myhairvitamins is not a food supplement and should never be swallowed.
💇‍♀️ Restores dry, damaged and frizzy hair
🧡 Salon finish hair in a simple application (blow dry hair for best results)
😍 Contains organic cold-pressed Argan oil, Jojoba oil, Macadamia oil, topical vitamin A, C, E, Pro-vitamin B5 and patented Keratin complex for silky smooth hair
🦠 Do you suffer from smelly scalp? Myhairvitamins smells divine and at the same time fights bacteria and fungi on the scalp that causes bad smell
☀️ Protects hair against UV rays and air pollution
✨ Your hair will not feel or look greasy
🚫 No silicones, sulfates and parabens
🇸🇪 Free shipping from Stockholm, Sweden
💰We offer a no questions asked 100% Money-Back Guarantee

Regular price
$46.00
Sale price
$32.00
Unit price
per
Sale
Sold out
Benefits

This revolutionary hair serum
gives you salon results at home that last all day. Innovative and
easy-to-use hair serum that contains topical vitamins, patented keratin
complex and precious oils in the same capsule that you apply
directly to your hair. The result?
Salon finish, silky smooth, shiny & frizz-free hair on an application that takes 30 seconds.


Myhairvitamins is designed to instantly increase shine, reduce frizz and restore the normal structure of the hair.
Myhairvitamins
also act as heat protection (UV) and the capsules are easy to take
everywhere. No more need to carrying complicated and bulky hair products!
Results

53% Reduction of frizz

90% Immediate increase in gloss and softness.

The majority of our customers also experience:

✓ Stimulation of new hair growth
✓ Restores hair structure
✓ Strengthens the hair roots
How-to?

1. Twist

2. Squeeze

3. Apply

Twist or cut the capsule with scissors, squeeze the serum in your hand and distribute evenly on the hair. You can use the serum after showering on towel dried hair, finish by blow-drying your hair for best result. It is possible to use Myhairvitamins on dry hair and as leave-in without having to blow-dry the hair.
Ingredients

❌ Contains no hazardous chemicals, sulphates, parabens or formaldehyde.

We use only high quality ingredients and with an ethical awareness from different parts of the world. Myhair Vitamin's revolutionary hair serum contains Keratin Complex, Vitamins A, C, D, E & Pro Vitamin B5 & Argan, Jojoba, Macademia & Coconut Oil.

Moroccan Argan Oil, Jojoba Oil (Chinensis Seed), Dimethiconol, Tocopheryl acetate (Vitamin E), Fragrance, Soybean Oil (Glycine Soy), Panthenyl ethyl ether, Retinyl Palmitate (Vitamin A), Argania Spinosa Oil, Ascorbyl Palmitate (Vitamin C)
Shipping

Our team ships the product within 48 hours using express shipping method. Delays may occur due to COVID-19.
View full details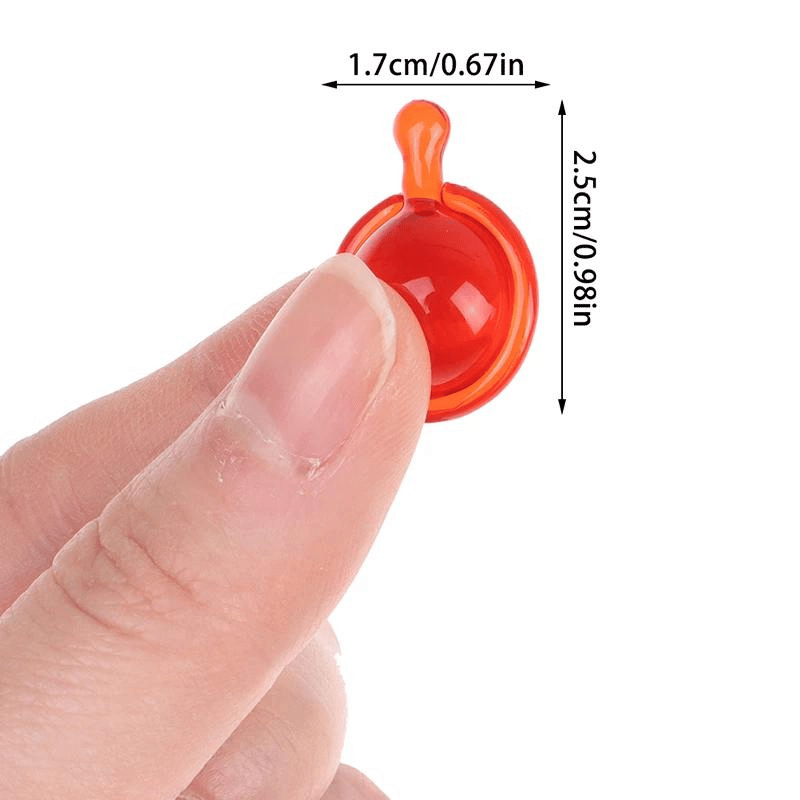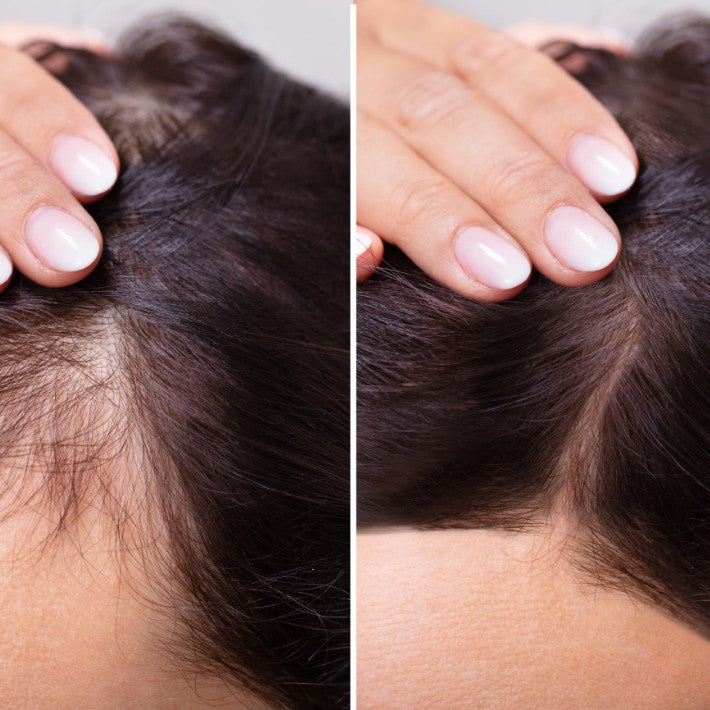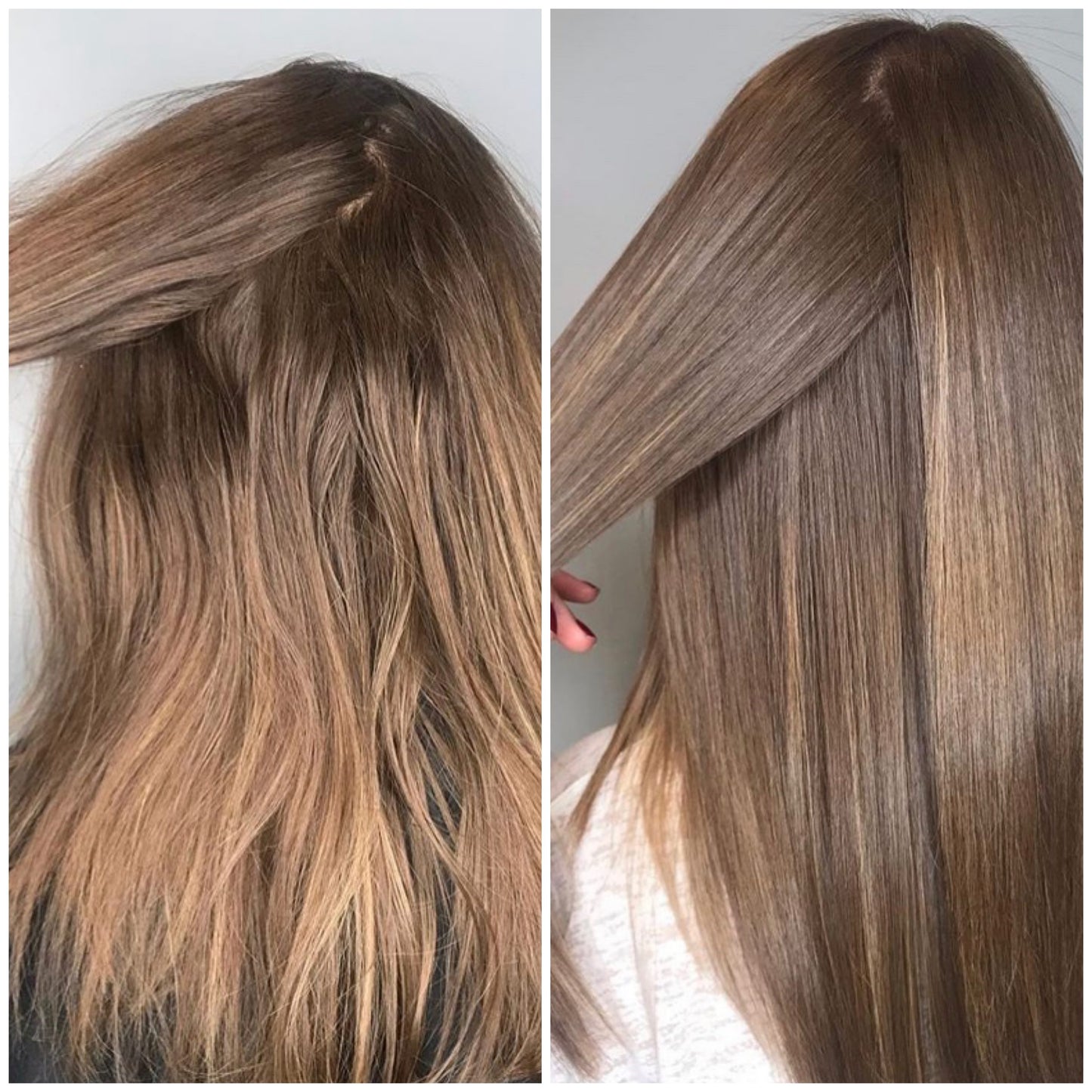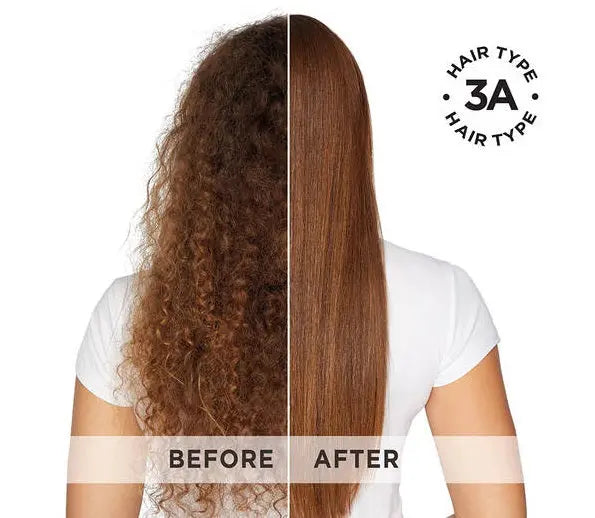 Great product
Love it, I see great improvement for my hair.
I love this product.
Easy to use and easy when traveling. And good for the hair.
Hair Smoothing Oil Capsules
Kanon för torrt och statiskt hår
Jag brukar inte ha problem med trassligt och yvigt hår men nu på vintern så har mitt blekta hår börjat leva ett eget liv. Det har varit statiskt konstant, känts torrt samt lätt blivit trassligt. Kände att håret nästan började kännas skört för det upplevdes så torrt. Fick snällt nog testa några droppar hos en frisör och testade bara på ena sidan av huvudet. Vilken skillnad! Håret kändes lent, lätt att reda ut och var inte alls lika statiskt på sidan med olja i. Blev att snabbt köpa en flaska!
Jag har haft problem illaluktande hårbotten men efter Myhairvitamins har jag aldrig haft det problemet. (PS, oljan luktar gudomligt)
För mig är priset värt det då mitt hår har upplevts "flottigt" av andra oljor trots att jag bara tagit lite, lite. Har testat fyra oljor innan denna och denna är den bästa jag testat hittills.
★★★★★
The world's first at-home keratin treatment.
A simple application results in perfectly frizz-free
hair. Myhairvitamins is a revolutionary hair serum with patented Keratin
complex in a single small capsule.
Patented Keratin complex

The hair is actually made up of Keratin (protein) which repairs damaged, worn and dry hair.

For all hair types

Myhairvitamins hair serum works for all hair types and also on colored hair

Never tested on animals

We have never and will never test our products on animals

Kind to the environment

Our hair serum capsules are biodegradable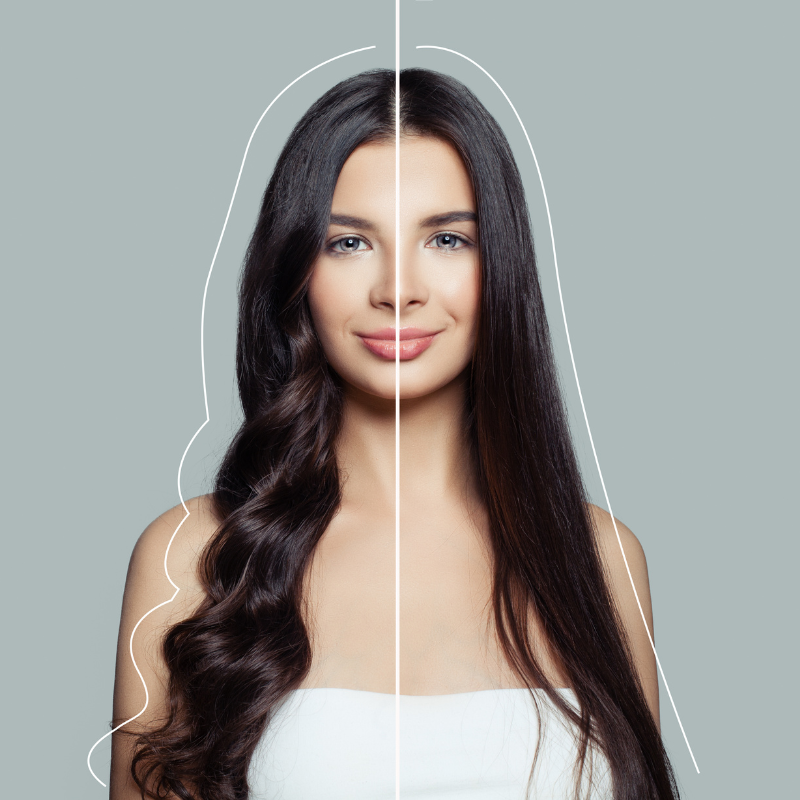 Immediate increase in softness and shine.
Myhairvitamins is the
world's first at-home mini Keratin & Vitamin treatment that competes
with expensive salon keratin treatments - resulting in incredibly silky
hair with just a simple application that takes 30 seconds.
Myhairvitamins is free from parabens and formaldehyde. The formula is packed with natural ingredients.